Pvc frames in Piedmont, Lombardy, Liguria.
The exterior windows represent a fundamental element of a building in its entirety, to which it's the task of maintaining within itself a microclimate suitable for the needs of habitability independently from external conditions.
For this purpose, the windows must guarantee accurate characteristics, so as to meet the requirements and the performance required by the many regulations.
These requirements have imposed the industrial technology of systematically follow the aspects of quality, functionality and cost, in a continuous evolution of the window in its set.
The innovative material for excellence in the field sector, in detail for housing use, and with multiannual experience now, it is definitely PVC.
The great thermal and acoustic insulation combined with the absence of maintenance are the main advantages of this type of windows.high thermal and acoustic insulation allows a concrete savings on heating expenses and high comfort protecting us from extremely invading external noises.
Wide opportunities to customize the window according to own needs, accurate finishing, strict controls and use Oof excellent quality components: cometal pvc frames they offer unique performance.
Thanks to the high design technological content and construction and continuous control of all production processes, these windows reach excellent performance values Ttechniques and pleasant aesthetic finishes.
Since 1981 we produce and sell pvc frames all over the north Italy, in a special way in Piedmont, Lombardy and Liguria.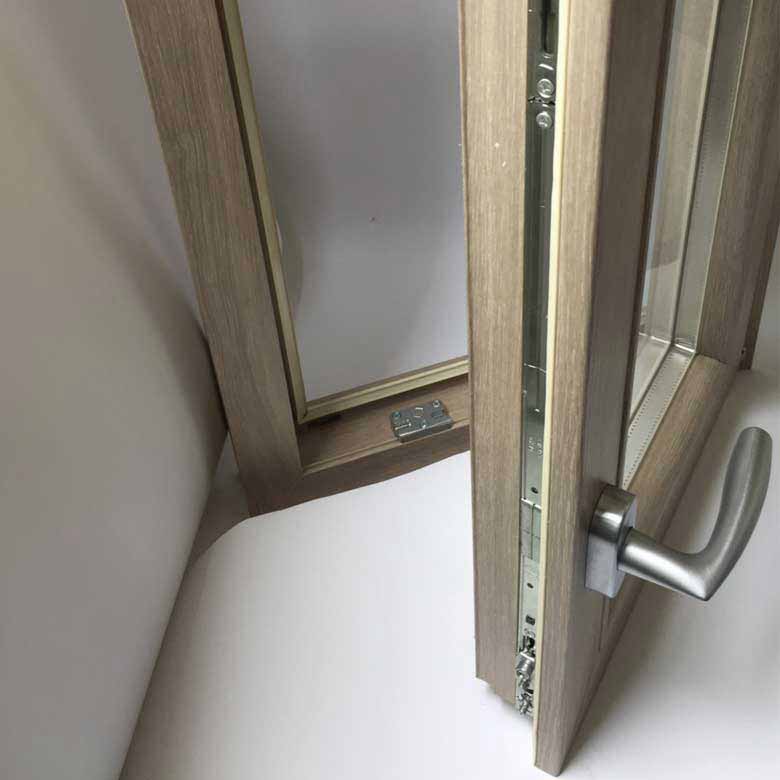 Venere Total Color Series

"A perfect technology and elegance combination"
Enough with the colour differences between the inner and outer side of the window. today we can provide a 4-side total coating for a high aesthetic final result.
A new coating technology for high-craft windows.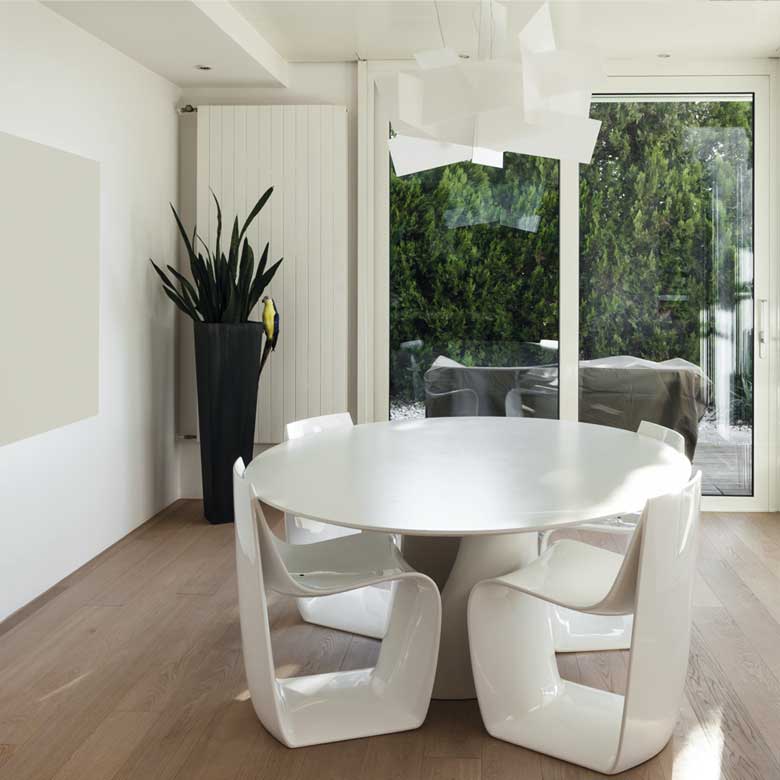 Scorrevole parallelo in'line
"High versatility"
Inline technology makes it possible to create a large variety of construction types from 2 to 6 mobile doors.
Smooth and light movement thanks to an aluminum rails and special tracks
Eeculiar frame shape that makes it compatible to any kind of wall
Chache of adding an integrated mosquito net
Air permeability = Class 3
Windproofnesse = A2
Minimal and elegant aesthetics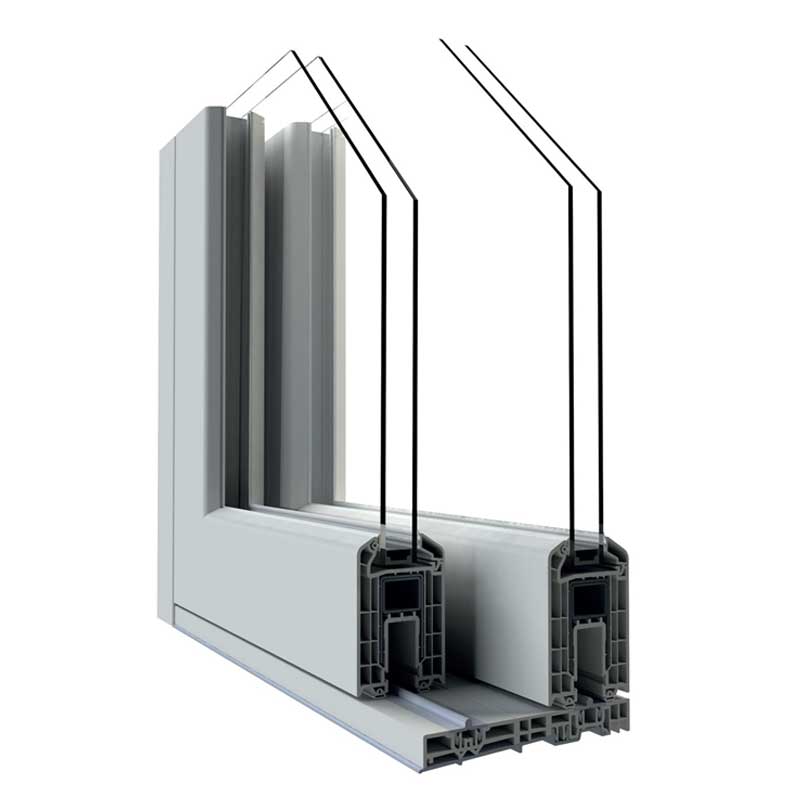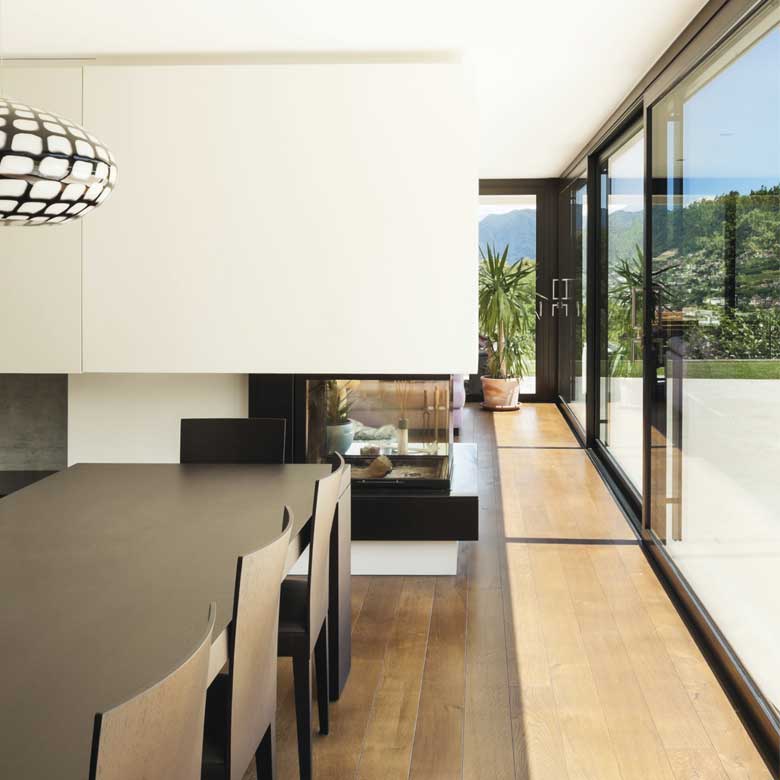 Sliding rising hst vision

"Safe and reliable throughout time"
Thanks to its air and water tightness high performance, it stays safe and reliable throughout time.
Perfect for big windows and wide surfaces. it guarantees brightness to the living space.
Easy opening system thanks to its handle. easy to operate even in high-weight circumstances
Great structural strength given by the armoured door
Air permeability = Class 4
Water-tightness = Class 5A
Windproofness = B2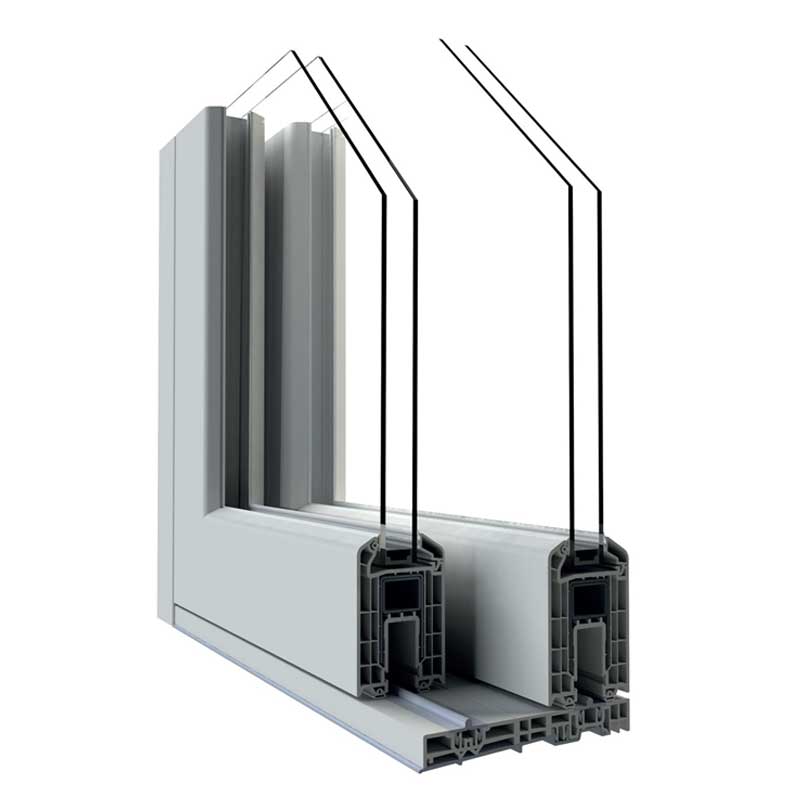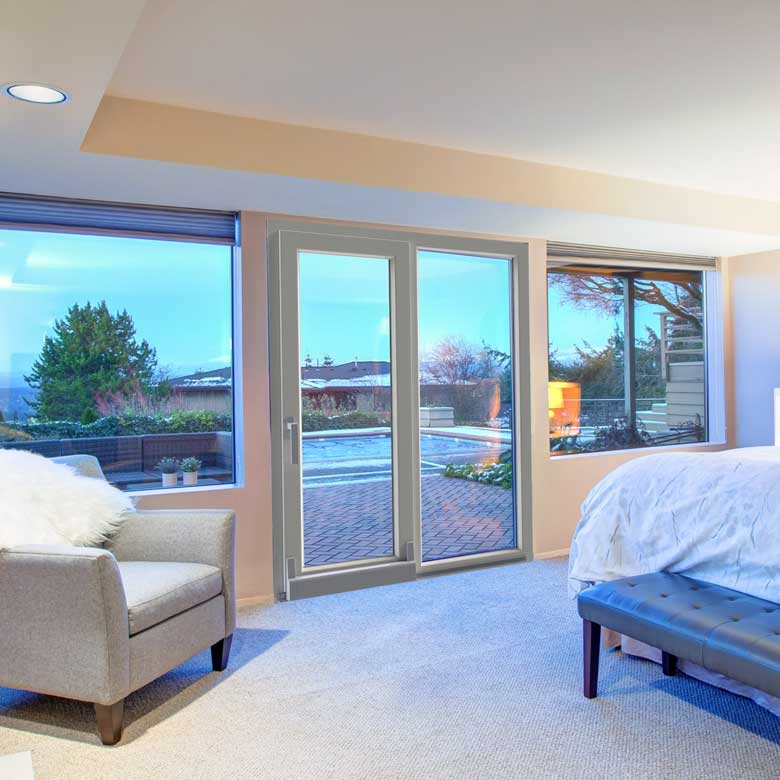 "Minimal and modern design"
It also allows exceptional thermal performance.
Maximum rail load: 160kg per door
2 or 3 seals available
Air permeability = Class 4
Water-tightness = Up to E1500
Windproofness = Up to C5