We manufacture and market aluminum frames in piedmont, lombardy, liguria and the all north of italy from 1981
Technologically advanced windows and doors that comply with all the new regulations in force. They are made in all possible forms using 6 different systems for characteristics and needs.
The aluminum frames are the pearl of COMETAL, a reason for great experience and continuous evolution, both for a careful choice of the most performing profiles that for the use of the most advanced technologies for painting them.
A light and stable product that offers great comfort performance in all aspects. It is very flexible and allows the creation of the most varied compositions. Furthermore, it is a completely recyclable material, therefore compatible with the requirements of respect for the environment, being able to recycle it indefinitely.
It is fire resistant and if combined with special accessories it also offers excellent resistance to break-in.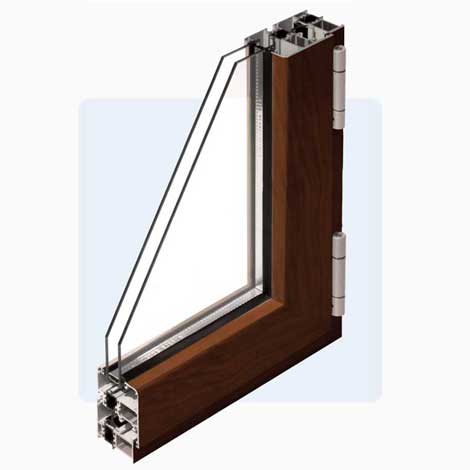 "Light and performing"
A great lightness of shape perfectly adaptable to any type of construction requirement, leaving the possibility of creating the compositions that we like best and that best adapt to our needs.i.
The TITANIUM window has all those requirements that we need. Hundreds of different colors allow you to find the right solution for a precise combination with existing windows in renovation situations, at the same time the wide range of colors in solid, wrinkled colors and wood effect give free rein to the imagination to create a unique window as our ideas.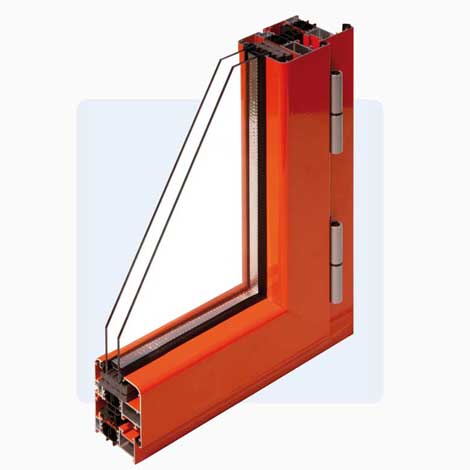 "Unrivalled top class"
Thanks to the high technological, design and construction content, these windows have multiple innovative aspects that translate into excellent performance in terms of thermal transmittance.
The Titanio Top series is able to meet the needs of thermal and acoustic comfort even for the most climatically rigid areas, and inserted in very noisy environments. It is thanks to a careful study that it is possible to offer all these services in a window with small dimensions, thus avoiding to weigh down an important piece of furniture in our home.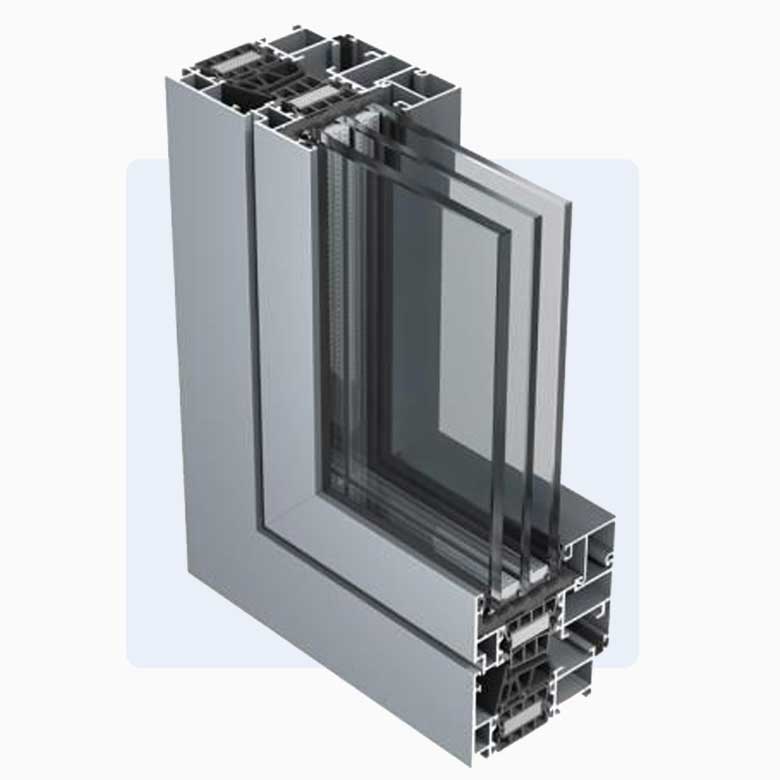 "Robustness and overall performance"
Only in triple-glazing, its durability ensures maximum seal, thermal insulation and soundproofing, significantly contributing to building energy efficiency. Long-lasting with superb air tightness and watertightness thanks to the overall technical performance of this model. A smooth, eye-catching design that combines comfort and wellbeing with unprecedented energy efficiency. Unrivalled protection for you and your home.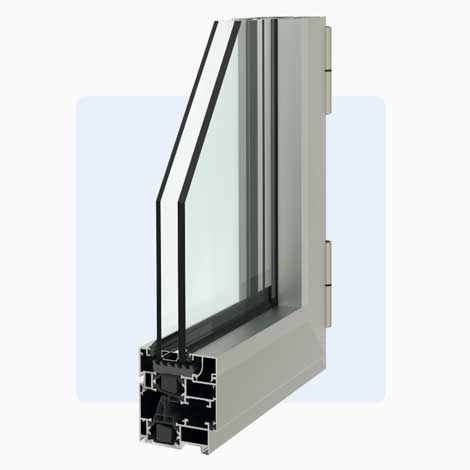 "The Must Have"
An essential and modern design for those who love square lines ...
A must for those who do not want to lose brightness in the rooms thanks to a very small architectural exhibition ...
Up to 20% more light than an equal sized window.
CURRENTLY NOT AVAILABLE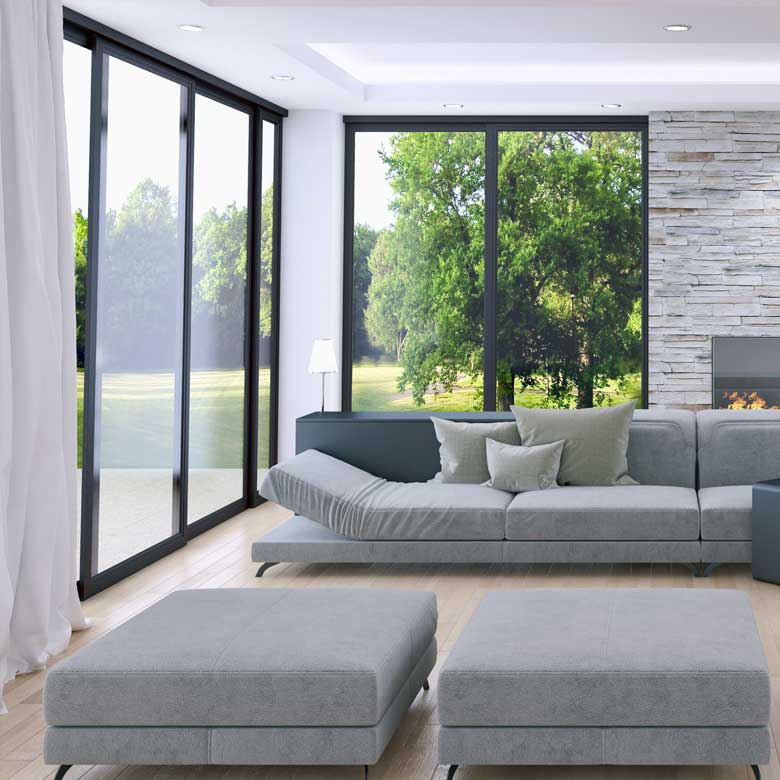 "Great designing flexibility"
Up to 3 doors in the 2-rail configuration and upTo 6 in the 3-rail one-rails
Withstand up to 220kgs per door
Hidden door on 1 or 2 rails available
Up to 4 closure points
Air permeability: Class 4
Water-tightness: Class 7A
Windproofness: Class C3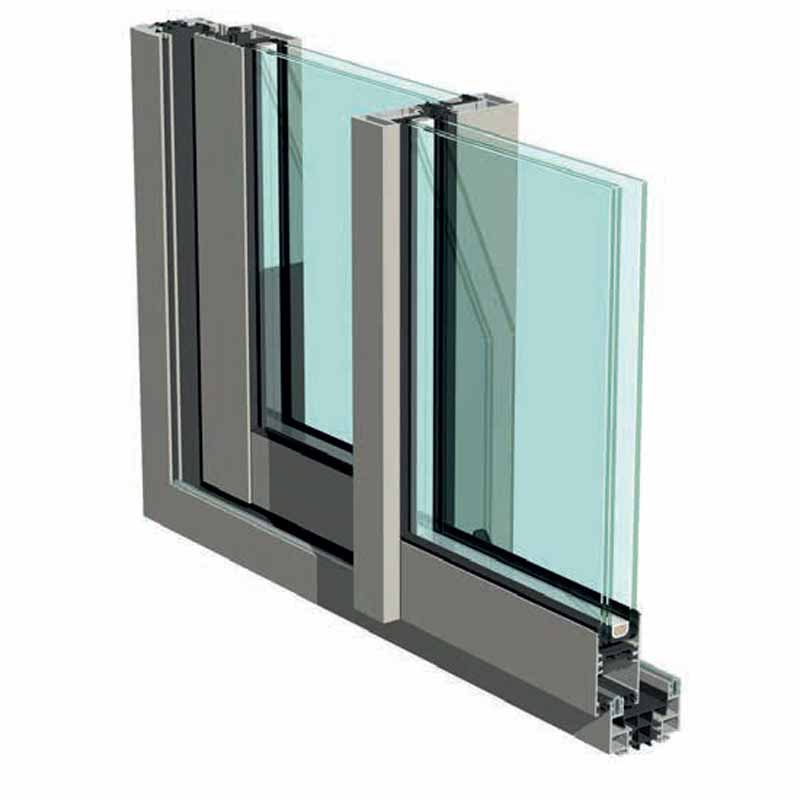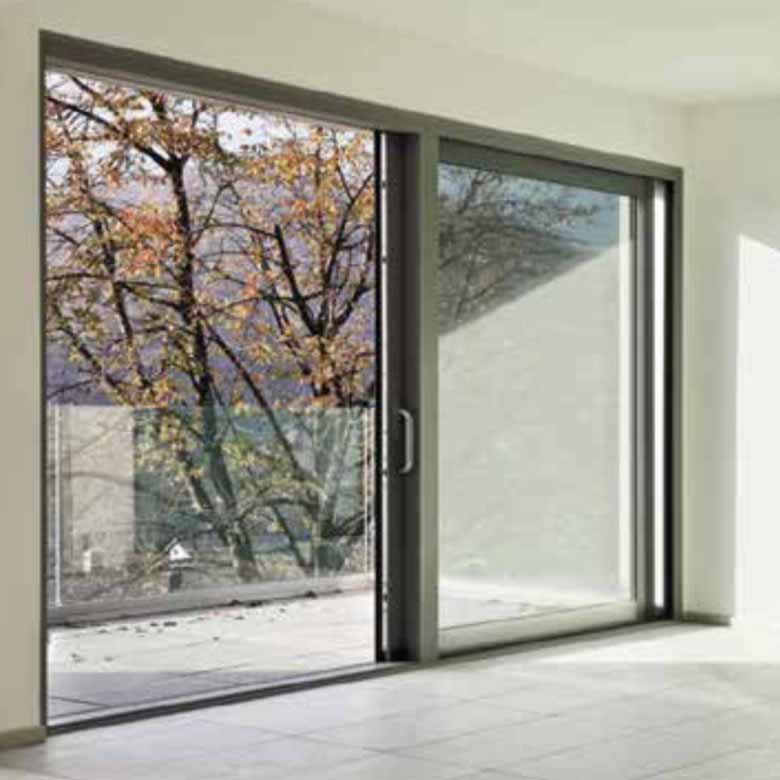 Rise and slide top chrome
"great size mirrored doors"
Rails withstand up to 400kgs per door
Special rising servo-assisted system for smooth and light movements
Hiding, angular closing elements for a completely free view available
Air permeability: Class 4
Water-tightness: Class E
Windproofness: Class C4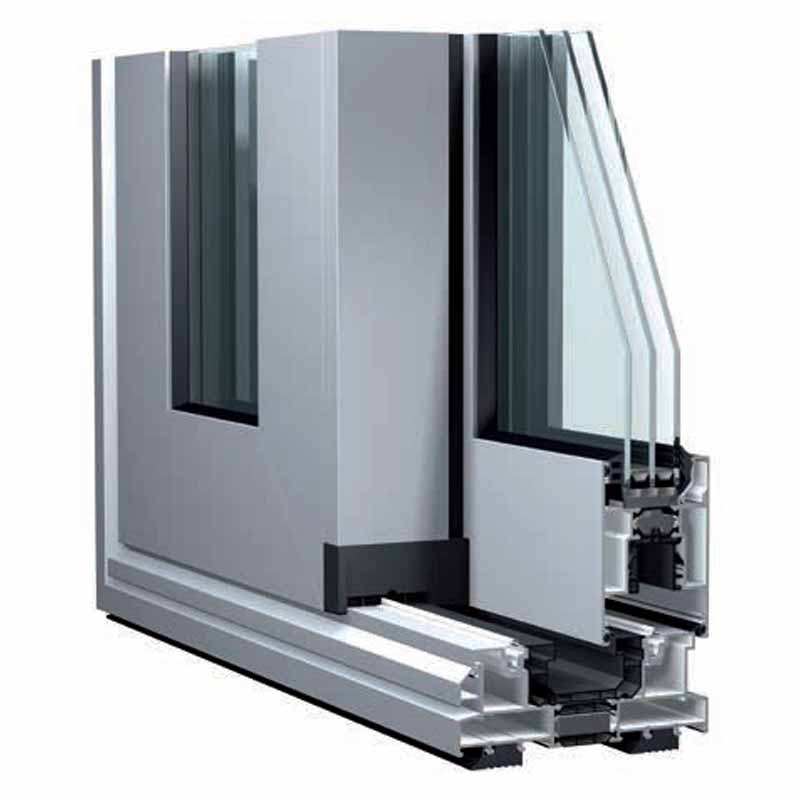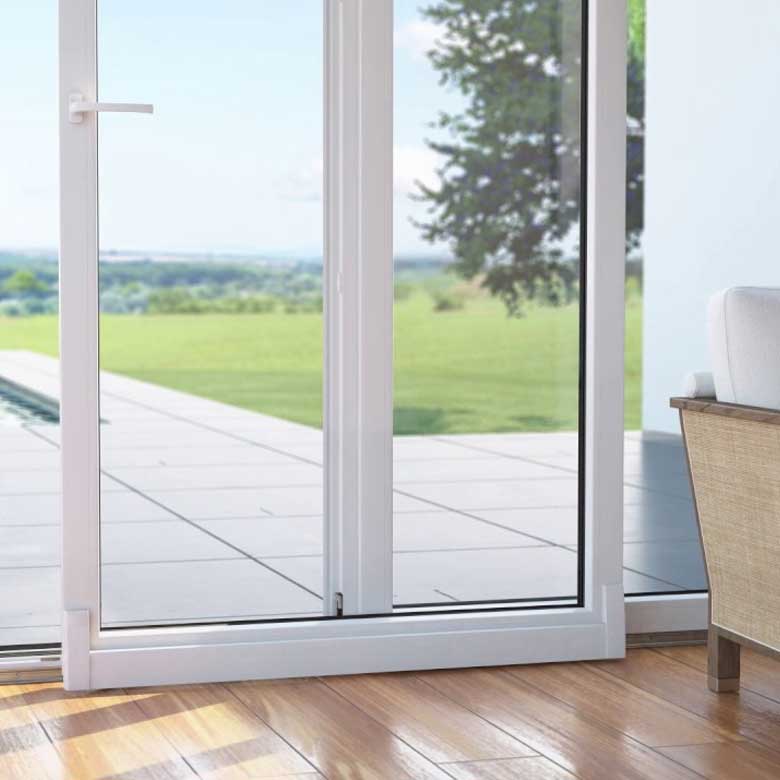 "great designing flexibility"
With all the advantages in terms of performance of a casement window
Air permeability = Class 4
Water tightness = Class E
Wind resistance = Class C5
Door profiles to choose from rounded or squared for a classic or modern style in harmony with every living space enhanced to the best.
Capacity of the trolleys 160 kg per door